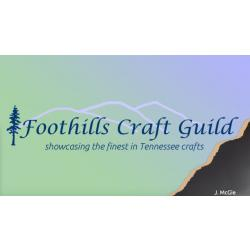 A PROUD MEMBER OF
Foothills Craft Guild TN
---
About Other
I combine purchased, found, and handmade items to complete each doll or animal. Materials may be from craft stores, swap exchanges, flea markets, or cool objects found in nature. Most of the accessories are handmade by me; clothing, baskets, hats, satchels, animals, etc. Figure bases and stands are created from purchased items or found objects that are repurposed to further the story. Items with "potential" are collected whenever I find them.....
My primary materials are paper clay and fabric. I utilized paper clay to create heads, hands, faces, feet, and bodies. Based on the figure's scale, faces may be sculpted from scratch or started using a simple face mold that is then shaped for expression and built up to enhance key features. Hands, bodies, feet, and shoes are hand sculpted. Fabric, along with other materials to create clothing and accessories to complete the figure.
My construction process includes a variety of materials. My figures are developed using batting over a wire armature, weaver cones, or clay body. Wooden dowels are added for support. Wire, craft glue, wood glue, or super glue are used to attached unlike surfaces together. Hair is made from fake fur, wool, or flax. Eyes are made from seed or glass beads. Clay faces and hands are highlighted with pastels, then sealed using a polymer varnish.